Summertime is here and despite June gloom (the morning marine layer in So Cal), this week was full of fun in the sun. On Thursday we were out on a boat to celebrate a friend's birthday, and last night, hubby and I went down to the beach with our dinner to watch the sunset.


Two days in a row at the beach reminded me of the two yards of coral jersey knit material I had back at home and gave me the inspiration to make a swimsuit coverup. I spotted a few tutorials on how to make a knockoff VS wrap and it looked too easy not to try. Here it goes...
What you need:
1.5-2 yards jersey knit material (enough to wrap around your body 1 1/2 times)
Coordinating thread
Bias tape, ribbon, or whatever you want to use for straps.
Instructions:
Fold your material in half width wise (or hamburger style if you prefer that terminology, like I do). At the top corner (opposite of the fold), cut at a rounded diagonal for under arms. Note that you are cutting out both under arms at the same time. I used a camisole for a template to cut out the shape on mine.




Measure how long you want your straps to be. I also used a camisole and cut my bias tape to the length of the straps, adding an inch for seam allowances.
If you are using bias tape like I did, sew it shut with a straight stitch and a 1/8 inch seam allowance.
Pin your straps in place at the very top and bottom of the cut out for the under arms. Make sure that your straps don't twist.

Sew back and forth over your straps to make sure that they are reinforced. If you do not have a sewing machine, you can hand stitch the straps on, no problem!
Once you have both straps sewn on, you are done! A 10 minute project and you are ready to hit the beach!
How to Wear it:
Bring the wrap behind you.
Wrap the other side over and slip on that strap.

Done!
Normally I am a stickler for unfinished hems. I cannot stand them! However, I wanted to make this quick and easy and the material I used didn't fray at all, so that made me feel better about it. You really can't tell once its on. That being said, if you're like me and would rather it be hemmed, then by all means, go ahead!
Hope you enjoyed this swimsuit coverup tutorial! Now I am off to the pool in mine!
This tutorial was featured at: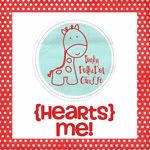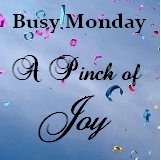 This tutorial was shared at:
create with joy
,
savvy southern style
,
made to be a momma
,
mamal diane
,
emmy lane
,
cherished handmade treasures
,
sweet bella roos
,
504 main
,
crafty scrappy happy
,
life on lakeshore drive
,
house on the way
,
serendipity and spice
,
boogieboard cottage
,
craft o maniac
,
little miss celebration
,
happy hour projects
,
shaken together life
,
five simple things
,
wait till your father gets home
,
seven thirty three
,
white lights on wednesday
,
lady behing the curtain
,
raegun ramblings
,
the blissful bee
,
funky polkadot giraffe
,
and sew we craft
,
cornerstone confessions
,
not just a housewife
,
memories by the mile
,
hope studios
,
crafty confessions
,
nap time creations
,
uncommon designs
,
the plaid and paisley kitchen
,
prototype mama
,
blissfully ever after
,
dear creatives
,
craftionary
,
see vanessa craft
,
the jenny revolution
,
sparkles and a stove
,
a glimpse inside
,
the train to crazy
,
the girl creative
,
house of hepworths
,
i gotta create
,
katherine's corner
,
naptime is my time
,
the ny melrose family
,
polkadots on parade
,
fluster buster
,
powerful mothering
,
be betsy
,
him & her
,
sugar bee crafts
,
cherished bliss
,
coastal charm
,
handmade cuddles
,
the dedicated house
,
watch out martha
,
i should be mopping the floor
,
three mango seeds
,
sumos sweet stuff
,
flamingo toes
,
the foley farm
,
i heart naptime
,
sew country chick
,
six sisters stuff
,
i am only 1 woman
,
or so she says
,
petals to picots
,
serenity now
,
thirty handmade days