Who else out there has a sweet tooth? I sure do. Half the time my breakfast consists of a cup of coffee and a cookie/brownie/insert baked good here. My sandwiches at lunch are always paired with chips and a cookie. I know I have my mom to blame thank for this. She always has some sort of goodie in the pantry, and I definitely inherited her love of desserts.


This week I found
this
recipe from
The Hub of our Home
and it sounded so good I had to give it a shot. The recipe was a little more involved than I normally look for (haha), but boy was it worth it! These Oatmeal Fudge Cookie Bars are amazing! In fact, my husband loved them so much, he deemed them "Amaze-bars" :).
Ingredients:
(Cookie Layers)
1 C. salted butter (softened)
2 C. packed brown sugar
2 eggs
2 teaspoons vanilla
2 1/2 C. flour
3 C. old fashioned rolled oats
1 teaspoon baking soda
1/2 teaspoon salt
1/2 teaspoon ground cinnamon
(Fudge Layer)
14 oz. can sweetened condensed milk
2 C. semi sweet chocolate chips
2 Tbsp. salted butter
1 teaspoon vanilla
Directions:
In a small mixing bowl, whisk together the flour, baking soda, salt, and cinnamon.
In a separate bowl (or in an electric mixer), mix together butter and brown sugar until light and fluffy. Then, one at a time, add in the eggs, then the vanilla.
Slowly add in your flour mixture. I usually add 1/4 of the mixture in at a time. Once thoroughly combined, add in the oats.
Set aside 2 C. of the cookie dough mixture for topping. Fill the bottom of a greased 9 x 13" pan with the rest of the cookie dough.
For the fudge layer, mix together the sweetened condensed milk, chocolate chips, butter, and vanilla in a small saucepan. Over low heat, stir continuously until the chocolate is just melted and the ingredients are mixed together completely. Be sure to keep stirring and watch the chocolate to make sure it is not burning!
Once melted, pour the fudge over the cookie dough in the pan. Take the dough you set aside and drop small pieces of it evenly across the top of the fudge layer. Do not smooth out the top layer.

Bake at 350 degrees for 25-30 minutes or until the top layer is starting to brown.
Out of the oven, leave them out on the counter to set for a couple of hours, then transfer them to the fridge. After hardening completely, they can be stored at room temperature, but I preferred them straight out of the fridge!
Hope you enjoy these as much as we did! This is going to be one of my go-to dessert recipes from now on!
This recipe was featured at: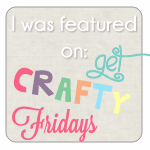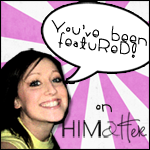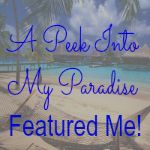 This recipe was shared at:
huckleberry love
,
create with joy
,
seven thirty three
,
pursuit of functional home
,
whats cooking with ruthie
,
lady behind the curtain
,
mama bzz
,
mamal diane
,
blackberry vine
,
jam hands
,
make ahead meals for busy moms
,
debbiedoos
,
or so she says
,
just us four
,
the better baker
,
1840 farm
,
blissfully ever after
,
miz helens country cottage
,
mercy ink
,
golden reflections
,
lil mrs tori
,
cherished bliss
,
chef in training
,
the stitchin mommy
,
crafty scrappy happy
,
the best blog recipes
,
recipes for my boys
,
chocolate chocolate and more
,
house of hepworths
,
buns in my oven
,
today's creative blog
,
the 36th avenue
,
dj's sugar shack
,
romance on a dime
,
memories by the mile
,
pint sized baker
,
inside bru crew life
,
mandy's recipe box